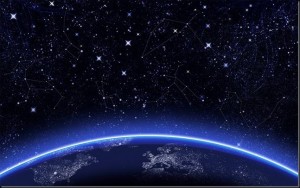 Hello folks, I hope you are enjoying a lovely May! As we move out of the month of May we look ahead to our June forecast. If you follow my Tumblr blog then you will already have access to my daily astrological forecast and know how I roll from the day to day end of things. Today we will take a sneak peek at what is ahead for the month of June. So let's get to it!
The most positive aspect you can expect in the next little while will be three outer planets coming into a grand trine. Mercury on the other hand will go retrograde by the end of June, but if you work the grand trine in your favor, you may not care!
To start off June we have Mercury completing a triangle with Saturn and Neptune. This is an excellent time to make decisions and plans about your life. You may find that your motivation and possibly your energy slows down for a bit in early June, as Saturn and Mars energy will be conflicting. Perfect energy for one of those mental health days if you need it around the tenth of June. This week may also present some excitement in the air, and this is because some hidden opportunities may be on your way if you keep your eyes open, particularly in the area of romance!
A subtle feeling of unease could begin creeping up on Thursday, June 13th, but it will become stronger as the weekend begins on Friday, June 14th. Try to stay busy and remember the house, car, office, etc. is not haunted. The more we can keep our minds occupied, the less this feeling will influence us. All anxiety should be lifted by Father's Day, Sunday June 16th, and celebrations should go as planned.
The week of June 17th will begin with Mars and Uranus shaking hands. Almost anything we attempt will be successful. We will be ready to get out of any ruts we may be in, and we will definitely be ready to do a little thinking outside of the box. It should be a great week for conversations, and artistic inspiration. Our luck should also be good, so don't be afraid to take a chance.
The Sun will enter Cancer, and thus Summer will begin, as the weekend begins on June 21st. The Moon will be in Sagittarius approaching full on Friday and Saturday, June 21st and 22nd. Its going to be a time for fun, and play, and getting outdoors. The Full Moon will occur early Sunday morning in the sign of Capricorn. Positive energy from Saturn and Neptune will focus into this Full Moon, and we may fall in love, accomplish a major achievement, create something like we've never created before, or maybe just get lucky. Its going to be an excellent weekend for doing just about anything we want.
As we get closer to the end of June, we have friendship, romance, spiritual connections, all transpiring the week of June 24. Here you will even find it easier to deal with authority figures, and your decisions will feel practical and sound. You may find a few bumps after the 26th when Mercury turns retrograde, if anything you will see this in travel, internet, computer, and communication snaffoos. You will get through it just fine.
As the end of June rolls in, you will be feeling spiritual and creative. When the Moon enters Aries on the other hand, all of this could change and you will be feeling very self centred. Nothing wrong with that if you have taken the time to serve others earlier in the month.
And that's it for June friends! Keep an eye on my daily astrological forecast on Tumblr so that you can check out the details of your forecast as they happen on a day to day basis. Until then, have a grand closing out of May folks. Love, Norah